Kelley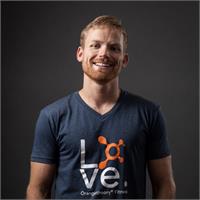 Kelley is a native of Colorado Springs. He received both his Bachelor's and Master's Degree from the University of Colorado at Colorado Springs. Kelley holds a certification from the American Council on Exercise and has 8 years of experience in the fitness industry as a personal trainer and group training coach. He is also TRX certified. From the moment Kelley walked into Orangetheory Fitness, he quickly realized that OTF is where he belongs and that OTF is changing the way fitness is done! Kelley's three favorite things about Orangetheory Fitness are the amazing members, energizing atmosphere and the Bronco ORANGE! Kelley's hope is that he can make each and every workout feel a little less like "work" and more like FUN! Fitness can be enjoyable AND effective at the same time! In his spare time Kelley enjoys being outdoors, staying active, and cheering on the Colorado Springs Sky Sox!
WHAT DO YOU BURN FOR?
Exercising is a blessing, not a chore. I workout because I am grateful that I physically can
WHAT'S YOUR GUILTY PLEASURE?
Cookie dough... If its in the house, it doesn't stay very long
WHAT'S YOUR FAVORITE OTF EXERCISE?
POP Jacks! Or rowing :)
Kelley instructs the following:
60 Minute Orange Theory Workout




The largest capacity workouts at OTF. 3 Groups training in all 3 areas of Treadmills, Rowers and Weight Room at the same time. The duration of the training blocks for each area will be varied.




A 2 or 3 group workout designed to train you in all 3 areas of treadmills, rowers and weight room with specifically timed blocks in each area, then switching in a counter clockwise "Tornado" direction. High energy, fun and intense!